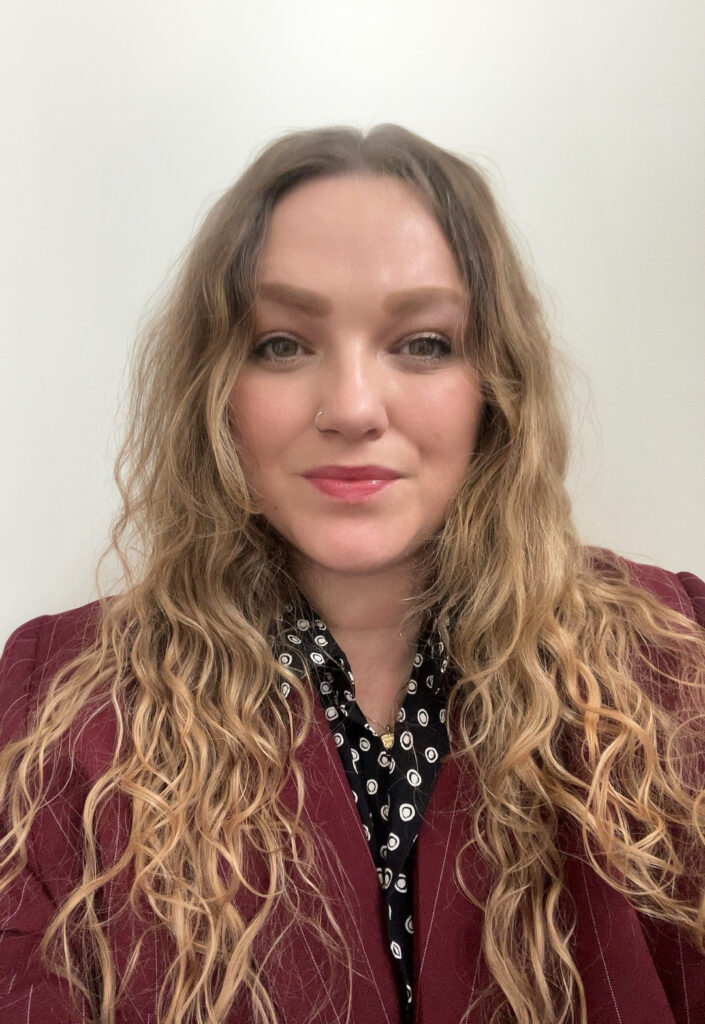 Noëlle van Dijk is a multidisciplinary artist based in Amsterdam. She holds a Bachelor of Arts degree from the Willem de Kooning Art Academy in Rotterdam. Her creative practice encompasses a range of media, including expressionist abstract painting and experimental graphic design, spanning from cover art to book design to A.I. and collage.
In her dynamic career, Noëlle has collaborated with diverse commercial clients, including Micha Models, Anna + Nina, and Vondels Amsterdam. As part of Team Tony's Chocolonely, she contributed to winning six ACDN awards, including the esteemed Grand Prix for their Sweet Solution Campaign.
Rooted in an intuitive approach, Noëlle's art prioritizes creative freedom, inviting viewers to reflect on the world around them through challenging and dreamlike pieces. Ultimately, each artwork serves as a 'conversation piece,' encouraging viewers to contemplate and gain insights into the complexities of their lived experiences.
Renowned for her AI project, 'Imagine the Unimaginable,' Noëlle has gained widespread recognition, positioning herself at the forefront of AI art. She showcased her AI art in a solo exhibition at the A'dam Toren. Her AI works have also been prominently featured in LINDA.meiden, spanning 11 pages and showcasing the impact of her creative methodology.
Collaborating with the Dutch government, she utilizes AI to visualize future scenarios and she serves as a jury member for an annual art academy competition, this year centered around AI and engaging 600 Dutch and Belgian students.
Prizes, media, etc,:
2023 — Article on In de buurt website 
2023 — LINDA.meiden winterboek, 11 pages (interview + AI art showcase)
2023 — Solo exhibition, at A'Dam & Co in the Adam Tower in Amsterdam, November 2nd – December 21st
2023 — Article in Dutch newspaper Het Parool (print & online)
2023 — Represented by Cake Film & Photography
2023 — Guest at talkshow OBA Live from AT5
2023 — Radio interview about AI-art with Studio Aalsmeer at 'Het uur van puur'
2023 — Featured by WOTH, amsterdam.explores, netherlandstravellers
2021 — Six ACDN awards won together with Team Tony's Chocolonely for the Sweet Solution Campaign, including the Grand Prix 
2020 — Featured in 'Corona in de stad' project by Amsterdam Museum
2020 — Featured on the project 'ZOOM-IN, film portraits of Graduates' during the process of making '06/02/2020, 12:02′
2017 — Winner of the poster competition with the theme 'Compartementalization'. Exhibited for three months in Den Haag (De Affiche Gallerij) and Breda (3sec.gallery).
I work(ed) for:
Anna + Nina
Micha Models
Roosmarijn Koster
Studio Kroewe
Studio Noos
SUPER model Management
Tony's Chocolonely
Vera Camilla
Vondels
& many more
Digital skillset:
Adobe audition
Adobe after effects 
Adobe illustrator
Adobe indesign
Adobe photoshop
Adobe premiere pro
Procreate